And the winner is…
This topic was originally submitted by Kenny, so how fitting he be the winner haha. Be sure to let him know what you enjoyed about his post if you haven't already. Thank you again to Jonah, Kenny and WereVick for participating. And with that our second event is officially concluded! What did you think? Let us know on our socials or here on the site your thoughts, we'd like to do this again and your words can help improve future events.
Now that I've let you all know who the winner is, let's get into quick chat and then we can both be on our way.
A quick chat and you're on your way
Hey, how's it going? I hope well and all, spring time can be unkind with its pollen, rain, and mosquitos. I know I'm dreading the full return of the 'squitos coming back, ugh. What have you been up to? I've been taking time to myself as you know and with it finding new things to enjoy within my hobbies. I'm currently giving One Piece and Fire Emblem: Three Houses a try and have been enjoying both so far. They're two of Kenny Fleeger's favorite franchises and I've been wanting to familiarize myself with them for a few months now. They're apparently at contention for his favorite of all time, so it was kinda a no brainer. Coincidently we're also celebrating a decade of friendship this year. It's very warming to know that we've been each others lives this long. He's truly family to me and love him dearly.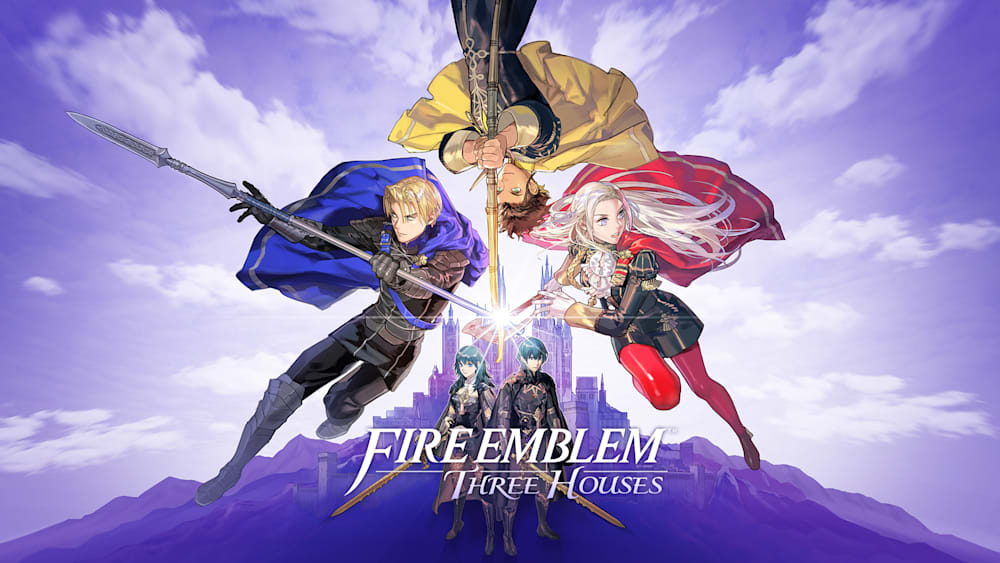 So I'm not equipped to talk about One Piece as of right now since I'm still in a low committal state, I haven't consistently seen episodes over the 3 weeks or so since starting it. I'm closing in on the episode 20 mark at least. Fire Emblem though, it's brought back the Goopy Goblin Gamer Brain within me. What's that, you don't know what I'm referring to? Well it's the part of you that derives specific thrill from action and/or violence, most commonly associated with the gameplay available through video games. Internet culture lesson for ya, feel free to forget it on your way out.
Anyway, Fire Emblem: Three Houses is no high octane video game, not unless you enjoy losing and watching your precious units perish. It's a tactical JRPG which means that only does your success depend on how well you can command your units, your very connections with them can create difference between victory or defeat. It's not an easy thing to get into, at least it wasn't for me. Although I enjoy tactics games, they just never stuck as well. Maybe it was the demanded focus of me as the player? Yea that's probably it. What's helping this time is having Kenny around to help guide me and keep me invested through the slog of early game. I had one of my longest play sessions with him in person the other day as he bare witness to me grinning each time at the site of my selected house leader, Edelgard, completely annihilating an enemy in one hit. It didn't matter if it was range via hand axe or in their face with her steel two-handed axe, she was unstoppable. Kenny even said he could smell the serotonin being released by my brain with each enemy unit slain. You know what they call that?
Exactly and it's wonderful. Needless to say I'll be continuing my playthrough. Maybe I'll report more of my experiences at a later date and use better words and phrases other than Goopy Goblin Gamer Brain. When was the last time you felt your Goopy Goblin Gamer Brain was satisfied? Let me know down in the comments! Let's wrap this up.
Until next time
Yea that was a bit unfocused and that's alright. It largely was about my love for Kenny which is aces for me. He's a good guy and makes me smile. Anyhow, my move is coming up in less than two weeks now and I've still have packing to attend to. Next week I will not be posting, but on the following week I have a guest set up for the column! Looking forward to that a great deal and I hope they are too. I appreciate you stopping by and hope to see ya around soon. Until then, please enjoy this song recommendation. Be well and be safe.